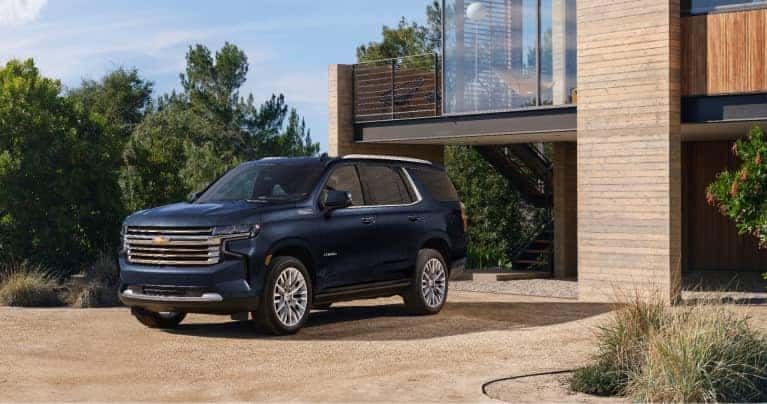 Sell or Trade
Sell or trade your vehicle and get paid by Parks Chevrolet Charlotte today!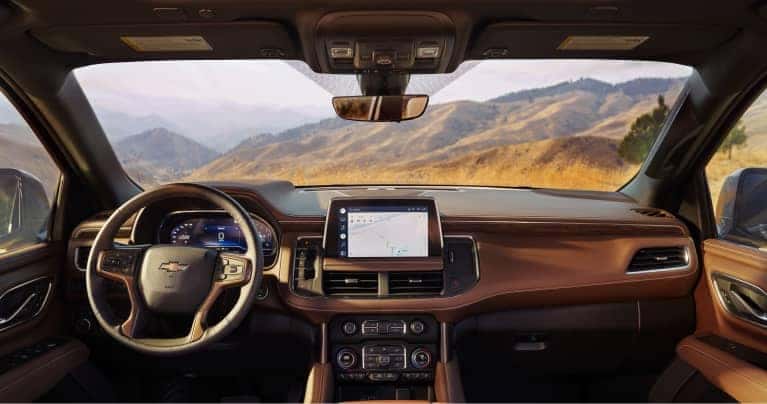 Pre-Qualify
Get pre-qualified for an auto loan in 2 minutes with no impact to your credit.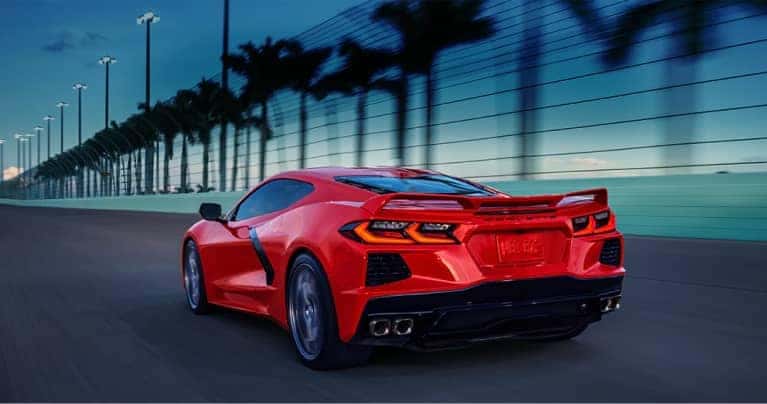 Current Offers
Check back often, as our offers and specials are constantly changing.
Expert Auto Service
Keep your Chevrolet on the road with Certified Service from Parks Chevrolet Charlotte. From oil changes & factory schedule maintenance to more complex chevy repairs, our state of the art service center in Charlotte has your covered.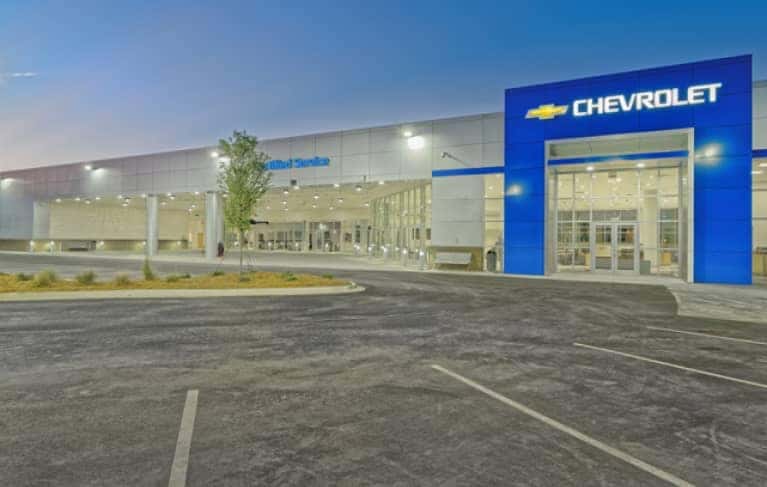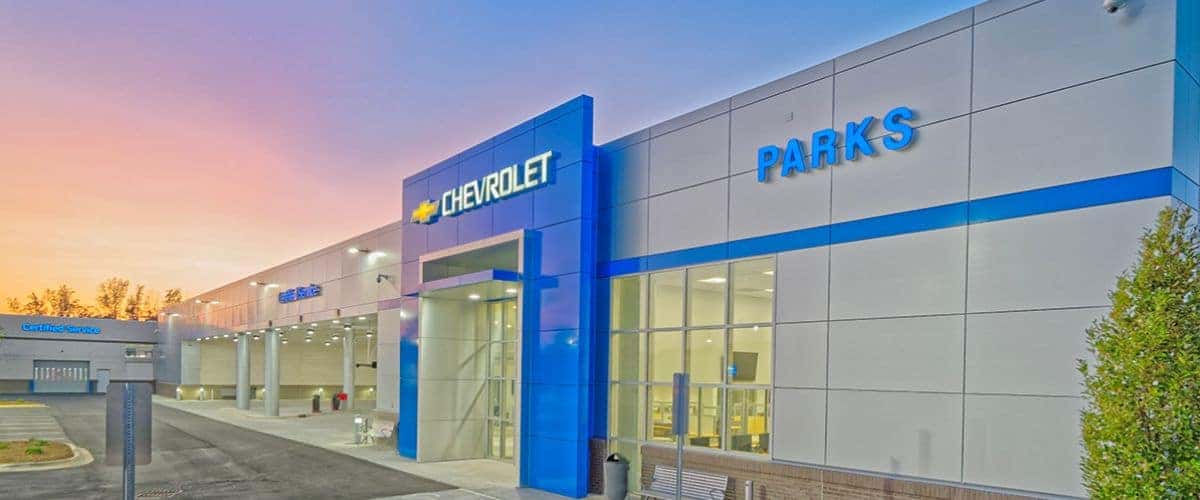 We Promise to do better, to be better, everyday.
Parks Chevrolet Charlotte is your premier location for Chevy sales, service and financing. Schedule a test-drive at our Chevy dealership in Charlotte, NC, to experience everything we can do for you. We're a proud member of the Parks Automotive Group and have been faithfully serving Charlotte drivers for years. We share our inventory of Chevrolet vehicles with the other Parks Chevy stores, so you have hundreds of vehicles to choose from when you browse our inventory. Our centrally located Chevrolet dealership is easy to get to and provides you with the stress-free car-buying experience you deserve. Located just off I-85 at exit 43, getting to our Chevy dealership is easy to get to from anywhere in and around Charlotte! Visit our showroom & certified Service Center today at 8530 Ikea Blvd, Charlotte, NC 28262.
Ask A Question
Our Reviews
It was excellent in making sure my car was in safe hands love love everything about service
This was my first visit to Parks met with Leo Cruz he was very professional in helping me purchase my S550 Mercedes Benz great place!!!!
We found the purchasing of a used suburban to be easy with the help of David Fernandez. He took a chance on contacting us with something almost exactly for what we were looking. The only thing to have made it any better would have been if he'd had a way to roll back the odometer! It had just a few too many miles, but we loved everything else about the vehicle. If you are ever in the market for a new or used Chevy, please look up David at Parks Charlotte!
This was my first visit to Parks Chevrolet. I was greeted by Karl Brooks, he was my service Consultant. Karl was professional and very courteous. He did a great job of making sure to resolve my issue. Excellent customer service. You rock Karl!
This is my 7th car purchased from Parks Chevrolet but buying with the help of N. Karam was by best experience yet. She was very patient and understanding the stress that comes with purchasing a new car!!!! She Great and I would do it all over again with her. Thanks N.Karam
My daughter just bought her 2nd car ftom them. Quinn was her sales rep. He was very courteous and knowledgable. I would say she would come back again
John came over and introduced himself and told us he was there to make us the best deal on a new 2021 Chevrolet. Let me say, He done just that. After Leaving City Chevrolet over a 250.00 difference and after arriving at Parks Chevrolet the experience was very pleasent. Our sales person Isaih was very knowledgeable and friendly. The finance manager was so helpful in securing our payment desired. I just can't say enough good things about these folks. After a bad experience at City Chevrolet these great guys at Parks Chevrolet delivered 5?star service and a great price on the 2021 Blazer RS. We are definitely Parks Chevrolet customers for life !!! PS: Thank You John for lunch !
Just relocated to area and after contacting Trevon Williams in the new car sales he was wonderful from start to finish highly recommend this dealer and Trevon
Date 29, 2020 I am Barbara Staton Johnson. I want to tell the entire world about my experiences at Parks Chevrolet in Huntersville, North Carolina. I was currently driving a 2015 VW Passat. I had owned VW since I first had driver's license, which is over 40years. I thought that I could go to Volkswagen of Huntersville and be treated as though I was family; needless to say the sales person I met with was (Marlon Morris) who was very friendly. He talked about getting me out of the car and getting me into a 2019 Volkswagen which made me very excited. The finance manager told me; he is the one to get me approved. Neither Marlon Morris nor the Finance manager ever gave me a follow up phone call. I have never heard from Marlon Morris even after leaving a message for him to return a phone call, nor the finance manager. I am so grateful that things have a way of working out for the best. Now I am the proud owner of a Chevrolet 2020 Malibu LS. I want you to see the names in light PARKS CHEVROLET HUNTERSVILLE NC On January 23, 2020 a friend of mind gave Xavier Hamilton (Sales and Leasing Consultant) of Parks Chevrolet of Huntersville NC my phone number immediately I received a phone from Mr. Hamilton introducing himself to me and looking forward to meeting with me that day. Upon arrival Mr. Hamilton, recognized me and met me at the front door. Immediately took me in side and became speaking with me about the cars that like and what was available. He did not hesitate when I asked for a tour of the cars on the lot. Unlike; the previous dealership I was not given that same opportunity. I already knew if not a sale that day I will find Mr. Hamilton no matter and trust him to take care of me as a Sales and Leasing Consultant. When I say, never has a Salesperson (Xavier Hamilton) ever been so thorough and so professional in how he conducted every step of the process in making me a satisfied customer. Mr. Hamilton provided me with detailed information about what was next. Once, I picked out 2020 Malibu LS. Mr. Hamilton then introduced me to his Finance Manager- Terrell King when I tell you that this man Mr. King know how to make things happen and is willing to do what it take with great honesty and integrity... Mr. King is willing to go the extra mile for the person that is in front of him. He is so appreciated by me. Once my purchase was completed Mr. Xavier Hamilton took his time to educate me on how to operate the entire car, including the tires. I have never purchase a car and was told how it worked, (always given a manual to figure it out). Since, my purchase Mr. Xavier Hamilton has been available to answer any questions. Thank you so much Mr. Hamilton. These words are not enough to express the gratitude I have for Mr. Xavier Hamilton. My experience with PARKS CHEVROLET OF HUNTERSVILLE NC brings tears to my eyes because of the entire staff really cared about me. My cars from now own will be purchased with PARKS CHEVROLET OF HUNTERSVILLE NC. I am speaking loud that this is the place to go for a car and to be treated with respect and integrity. PARKS CHEVROLET OF HUNTERSVILLE NC    
I had a great buying experience with Taylor Kuhill at Parks Chevrolet in Charlotte when I bought my new Trax. The whole process was completely easy .
Corey was awesome. He worked it out for me and my husband. Im enjoying my 2018 Chevy Malibu. I will be dealing with them in the future. Thanks Corey!!!
Jonathan Jessica and Corey were all awesome and the sale was seamless! I highly recommend for all your Chevy needs! Parks is the best. Bertha
Parks Chevrolet's new facility is amazing I was helped by Travionne he is a dream to work with he is patient and doesn't rush you he makes you feel like only you matters he takes his time and makes sure you understand everything during the process thanks Travionne
I visited few dealerships and couldn't get a car because of my fair credit, but the very nice and honest people at Park Cheverolet worked with me all day long and did all they can to get a car for me & my kids. Mr. Keith Hite is very nice and gentleman he did his best to ensure i get what i needed and Shelina is super awesome and very friendly, i was so happy with my experience with them and drove home in my new Hyundai and my kids love it too, I highly recommend them if anyone planning on buying a vehicle. Best deals and best customer service.
This is the 24th car I have purchased new. Parks Chevrolet is absolutely the "BEST" in the new car industry. I have purchased from the so called Big Dog dealers and they come nowhere close to the attention and service I received from Parks. From the test drive to the final signature, It was so easy and I now have some faith in automobile dealerships again. After I had completed all paperwork, the salesman took me to my new truck and explained every feature and even called Onstar to set up the account for my wifi and phone service. I have to admit that I said I would never buy a new GM product again but after Toyota, Nissan, Mercedes, BMW, Honda and Ford, Well I have to eat those words. After watching tv commercials for 4 months and just purchasing a new Nissan in July of 2014, I was a little skeptical so I went in for a test drive. I wasn't really ready to trade but I could not stop myself. With all the options and all of the vehicle you get for the purchase price, It was a no brainier. Wow, What a nice truck. I am getting more fuel mileage and lots more options for a lot less money. I like my Chevrolet so much, I am considering getting one for my wife that has a 2014 vehicle now. Parks Chevrolet is the Best in Charlotte and for a 50 mile radius. Trust me when I say this because I have bought from all of the dealers around and outside of Charlotte. Throw away all the bad comments in the past and take you next car purchase to Parks Chevrolet. You will not regret it!!!!!!
We had an exlcent experience . Deal was mostly made over the phone. They asked what I wanted and found it for me. Dealing with the paper work was smooth and easy. The people there were great. Everyone was really nice and friendly. Will deal with them again. Highly recommanded.
We were treated very friendly and everyone was very knowledgeable. They had a great variety at the best price and we found exactly what we were looking for!! We were treated with great respect and everyone was easy to work with. We will definitely recommend this dealership to all our friends!
The service associates were very friendly and helpful and fixed my car without any problems. I will definitely be back even when the work is no longer a warranty issue
Best new car experience ever. Our salesman, Neal, took great care of us from the time we walked into the dealership until the moment we drove off in our new Equinox. We highly recommend the dealership and our salesman.
It was my lucky day to have gotten a great salesman. Wayne made it the best experience of purchasing my new Chevy Traverse. Thank you Wayne.
We been looking for a new car. Searching a lot and checked out a couple of dealers, but Parks Chevy was really the best. Very friendly and helpful. Dennis explained everything we wanted to know about the car. Melissa was awesome. Talked to her over the phone. Would recommend this dealer to anyone. Thank you!
After moving to the area and needing a great place to service our vehicles I found Parks Chevrolet. The Service Department was most helpful and very accomodating. Matt Bouton treated my issue like it was his own. Great job Parks Chevrolet you have earned a customer for life!
Like an extended family. Everyone is so helpful and nice. Earned a customer for life. From the time that the salesman greeted me to the time I drove off the lot in my new Traverse, it was completely a+++. I would recommend anyone and everyone to go and see them right away for all of your needs.
Parks Chevrolet Charlotte
8530 Ikea Blvd
Charlotte, NC 28262
Sales: (704) 900-2248
Service: (704) 594-1605
Parts: (704) 323-6036
Sales Open Today: 9 AM - 8 PM
Service Open Today: 7:30 AM - 6 PM
Parts Open Today: 7:30 AM - 6 PM